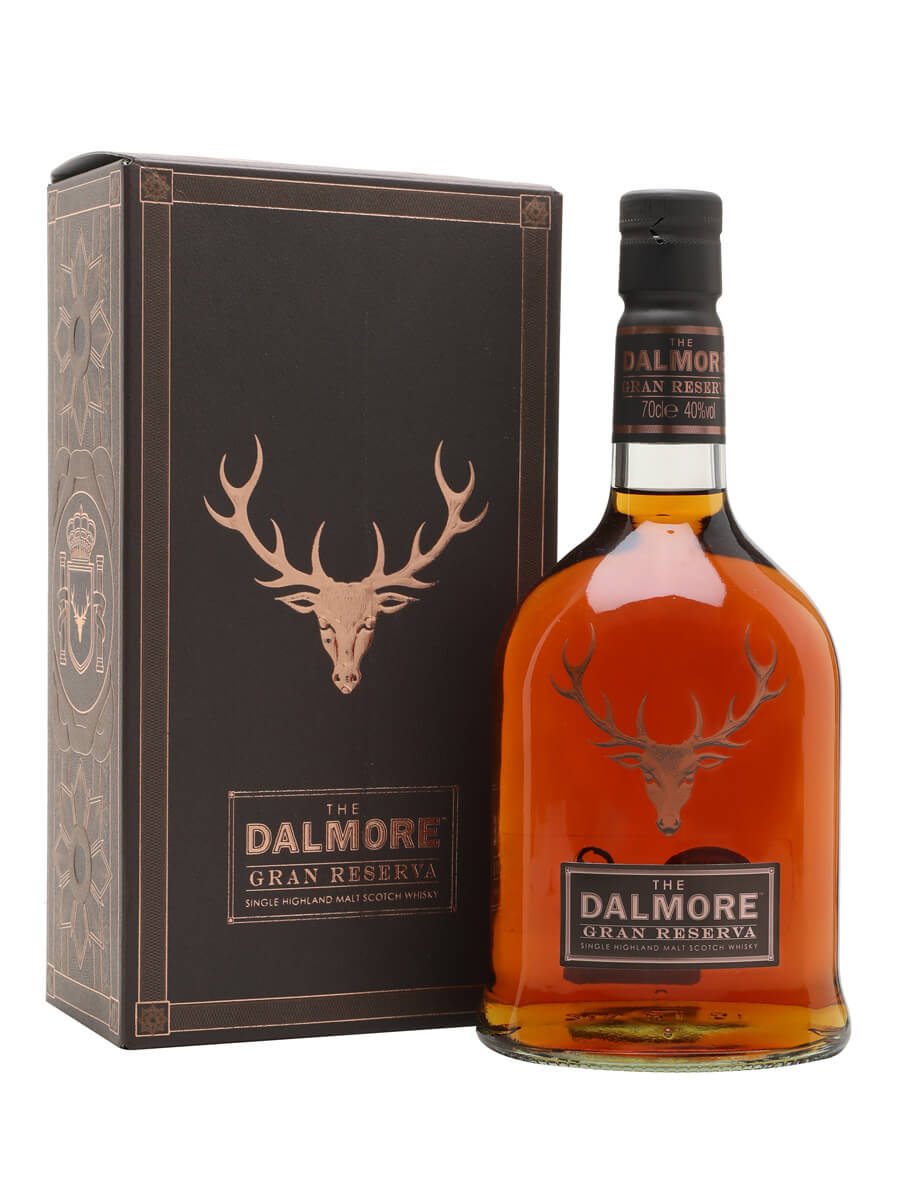 Dalmore Gran Reserva


Highland Single Malt Whisky
40% abv
£40

This Dalmore Gran Reserva release replaces the Dalmore Cigar Malt (tasted way back at Malt Mission #24), joining the new line from Dalmore launched in November 2007, and comes with slick new packaging... and pricepoint. We will try to taste all of the recently(?) launched range this week on the malt mission. And by 'this week' I mean over the next 5 posts cuz things are still unbelievably unsettled.

In Scotch whisky production (unlike wine in Spain and Italy) there are no legal restrictions around what one may call their "Gran Reserva" whisky. Perhaps David Robertson (of JMR and Macallan before that) brought it over from Easter Elchies House (the spiritual home of the Macallan; that house on all their bottles) when he moved to Whyte & Mackay (owners of The Dalmore).

This whisky is made up of 60% ex-Oloroso sherry casks and 40% ex-bourbon between 10 and 15 years old all finally married in casks for 6 months. Tasted with TF in a pseudo-scientific manner... juxtaposed with the old Cigar Malt.

TASTING NOTES:

VERY caramelly with chewy chocolate. Mars bar, sugary nougat, cream fudge. Butter tarts. Condensed milk. Caramelly sugar extract flavours. Wood and sugar. How many ways can I say this?

Chunky toffee, caramel chews. Rum and raisin. Stale hazelnuts like in breakfast cereal. Raisin fudge, little blackcurrants as well, and maybe a bit of salt licorice.

SUMMARY:

While I managed to muster up several descriptors, this is relatively one dimensional stuff. It confidently strikes a chord, just one, and sustains it forever. Velvety and incredibly easy to drink.


Malt Mission #285
Malt Mission #287
Malt Mission #288
Malt Mission #289
Malt Mission #290
Malt Mission HOME