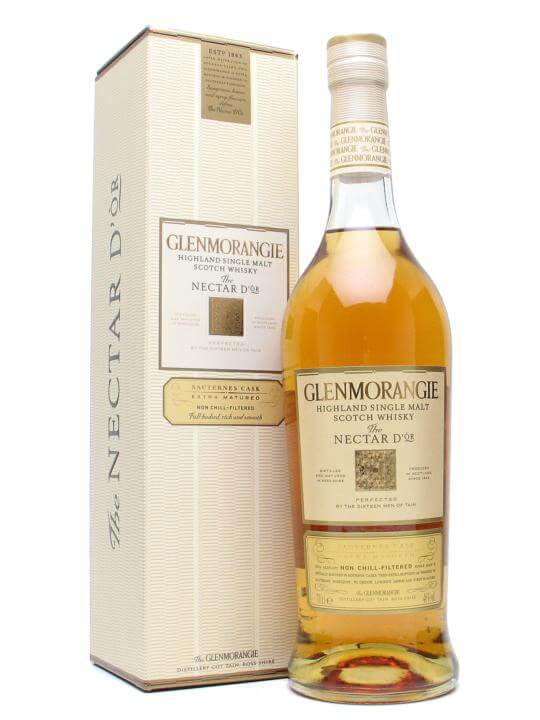 Glenmorangie Nectar d'Or


Highland Single Malt Whisky
46% abv
£39
$77 (USD)

Feels good to have another week done on the mission. It has been a crazy string of weeks since leaving our homes and jobs in London. Staying sane and staying optimistic. Life is great and we have little to complain about. Just watched the news to confirm this: life could be worse.

Can't wait to get to Malt Mission #300. It will happen.

And I learned a lot during this Glenmorangie week. Most of all that Anabel Meikle (Glenmorangie's Sensory Whisky Creator) writes the most psychedelic whisky notes going. They always put you in a place, surround you with stimulae, and make you feel. And, say what you want, but does whisky do any less?

The only expression among the new 'extra-matured' range to come in at a price LOWER than its predecessor, the 15yo Sauternes wood finish, alors, c'est le nectar d'or. Sure, this is a few years younger, but who's counting?

It has been pretty popular (friends in retail have told me) and critically acclaimed since its launch in September 2007. Again, I think the packaging is pretty sleek. Kinda girlie, but whatever.


For more distillery info and to see all Glenmorangies had on the mission click HERE.
Tasted with IM and MW.

TASTING NOTES:

Morwenna immediately thought it smelled like honey. Creamy, dairy, strawberries and peach. Farmy, like hay and grass. Fruitbasket, with the wicker. Baked goods, it just keeps going, all sweets all the time. Really lovely.

Candied lemons and croissants. Lime cheesecake. Creamy and very easy to swallow. Wow, now nutty and toasty with persistent sweetness of custard, maple and vanilla.

SUMMARY:


My initial reaction? Oh god, that's good. My final conclusion? Go with your gut feeling. Might be a bit sweet for some or for some moods, but this is excellent stuff with few comparisons in the wide world of whisky.
Malt Mission #281
Malt Mission #282
Malt Mission #283
Malt Mission #284
Malt Mission HOME