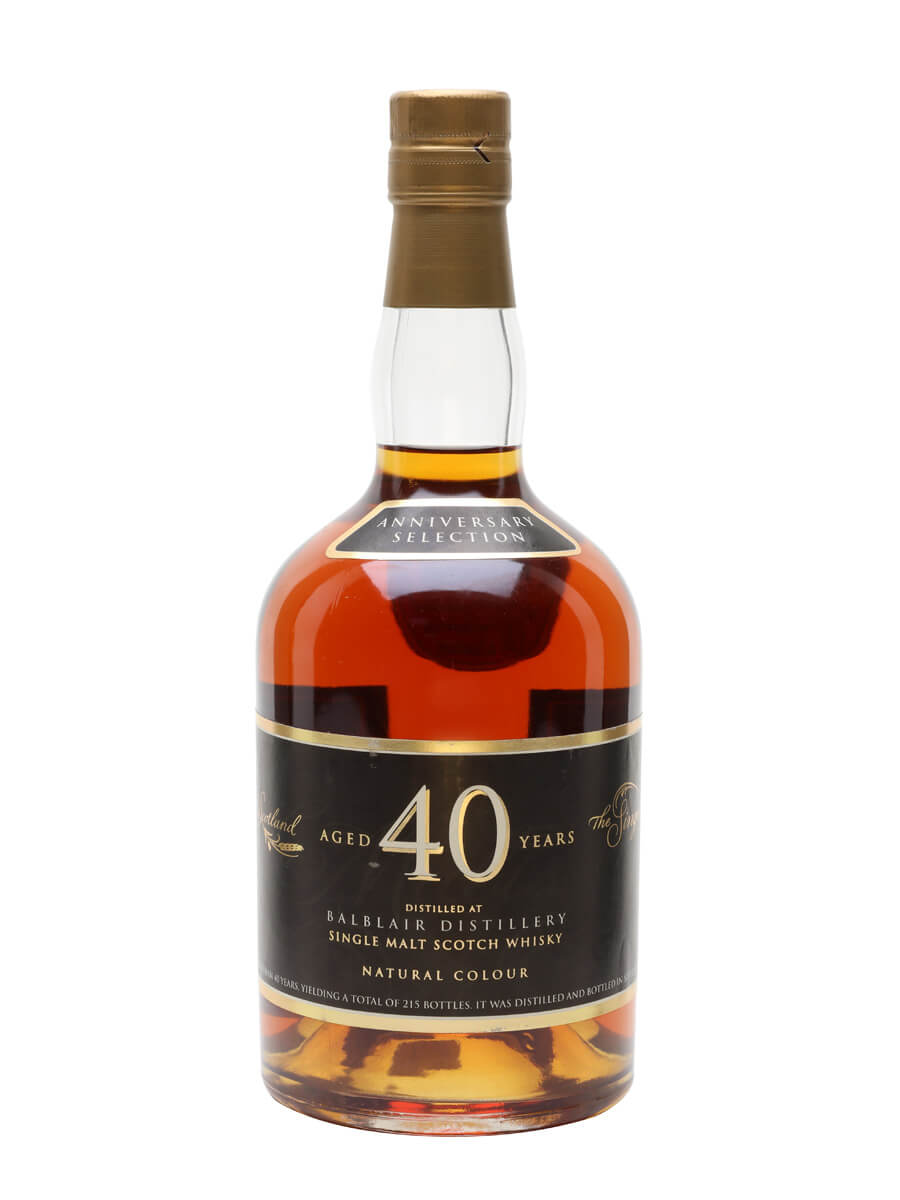 Balblair 40 yo


Single Malts of Scotland
Highland Single Malt Whisky
47.7% abv
£120*

Struggling my way through the malt mission at this point, but it is something I still very much look forward to; just been busy and living at no fixed address as we await an opportunity to work in NYC. Fun, fun, fun.

Another of the Anniversary series from Sukhinder Singh and The Whisky Exchange crew (Single Malts of Scotland, etc.), this is an old beauty from the era just before Canadian firm Hiram Walker owned the distillery, when Balblair was in the hands of Keith lawyer Robert Cumming. History in a glass, as whisky always is. How does one put a price on that? Ask Sukhinder; everyone else does!

To see other stuff from The Whisky Exchnage had on the mission click HERE. For more information on Balblair or to see other expressions had on the mission click HERE.

* - if you can find it... and you probably can't.

TASTING NOTES:

Old and oaky with a stale sweetness like a box of chocolates from last Christmas. Vintage clothing shop, musty with more oaky sweetness like jars of cherries. Bananas, strawberry yoghurt, sweetening with time.

Brighter than nose indicated, and while not as complicated, the flavours are beautifully balanced and well-integrated. Rounds off wonderfully with integrated orange and cinnamon tones. Cloves, cocoa, some laundry detergent not in flavour but in freshness, tightens up in mouth with cherries and orange but ends silky and with no single element screaming above the other components.

SUMMARY:


Was lucky enough to try this on a few occasions in a varied moods and can say that it always went down a treat.
Aromas and flavours roll out of the glass and around your mouth. Elements of this remind me of the 15ml of heaven (Balblair 38yo) I managed to get a few sips of. Miraculously, the fruit beats the oak with plenty of roasted notes (butter tarts, pecan pie, cocoa, coffee beans). A lovely ride of a dram to be sipped one spray at a time.


Malt Mission #276
Malt Mission #277
Malt Mission #278
Malt Mission #279
Malt Mission HOME